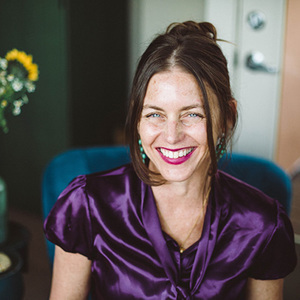 Bari Tessler
Special guest
Bari Tessler Linden, M.A., is a Financial Therapist, Mentor Coach, Mama-preneur, and the Founder of The Art of Money. She has guided thousands of people to new, empowered, and refreshingly honest relationships with money through her nurturing, body-centered approach. Her methodology weaves together personal, couple, and creative entrepreneurial money teachings into one complete tapestry. She is the founder of The Art of Money: a global, year-long money school, which integrates Money Healing, Money Practices and Money Maps. Her work has been featured on Oprah.com, Inc.com, the Huffington Post, US News & World Report, Reuters Money, The Fiscal Times, USA Today, The Cut, Girlboss, Nerd Wallet, The Simple Dollar, REDBOOK Magazine, Experience Life Magazine and Mindful Magazine. Bari is also the author of The Art of Money: A Life-Changing Guide to Financial Happiness, published by Parallax Press. Learn more about Bari at: http://baritessler.com/
Bari Tessler has been a guest on 1 episode.
January 14th, 2019 | 55 mins 2 secs

mindfulness, money

Bari Tessler is encouraging people to take a more mindful and conscious approach to their relationship with money. When Tessler finished a graduate degree in Somatic Counseling, she sought financial help to help guide her career. She found that most of the financial guidance offered was coming from older white males and was focused on traditional money management, how to pay off loans, invest, etc. Tessler was curious, "Where does the body come in?" and her subsequent work has been about helping people examine and heal their relationship with money to lead more empowered, sucessful lives. Learn more about Bari and her work in this exciting conversation with Mindful U podcast host, David DeVine.