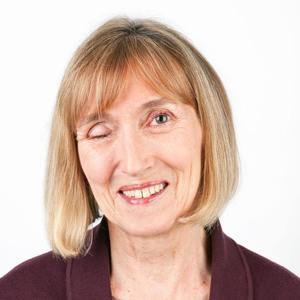 Deborah Bowman
Special guest
Deborah is the founder of the Transpersonal Counseling Psychology and the Wilderness Therapy programs at Naropa University. She is a licensed psychologist and certified Gestalt therapist and also a trainer with the Boulder Psychotherapy Institute, offering post graduate education and supervision. Deborah has served as president of Boulder Graduate School, worked for Boulder County Hospice and Boulder County Social Services, and instructed with the National Outdoor Leadership School. She is a meditation instructor with Nalandabodhi Boulder.
Deborah Bowman has been a guest on 2 episodes.
May 28th, 2018 | 30 mins 29 secs

abraham maslow, carl jung, transpersonal psychology

The work of Carl Jung and of Stanislav Grof - as well as many others - have been under an umbrella of "transpersonal psychology," a field that was developed in the '50s as an extension of humanistic psychology. Abraham Maslow first developed humanistic psychology - a framework around many other professionals who were developing that branch of psychology, such as Fritz Perls and Carl Rogers, but Maslow defined the field. However, when Maslow studied individuals who were exceptional, he found that they all described mystical experiences. All of his subjects described experiences beyond the "little self" or the ego that gave them a connection to everything. Experiences where they weren't separate from others, and that helped them to understand that they were either not separate, or that we all share a unitive experience. When Maslow studied these people, he realized that there was a vast new field beyond humanistic psychology that included it, but went well beyond. This is the field of transpersonal psychology, and Naropa's program is among the best in the world.

February 6th, 2018 | 31 mins 36 secs

gestalt, here now, therapy, zen

Gestalt therapy is a methodology one can use for therapy or for growth. I like to call it Gestalt Awareness Practice because it's a way of working in the here and now for healing and growth. Gestalt - from German and not truly translatable into English - essentially means "the whole." Or something ever greater than the whole. It's the idea that we're whole with everything and that our goal is to be whole within our self - not divided - not split. Using Gestalt Awareness Therapy, we can bring somebody back into the present by reminding them to breathe, or by reminding them of full body awareness. We can shuttle intention and attention from inside to notice what is going on out here. It can become a relational awareness practice where one is not just hanging out of the body - "... this is what I feel. This is what I think." But noticing facial expressions, body language, voice tone, and trying to see what the difference might mean between whether you're listening to me or not listening to me.