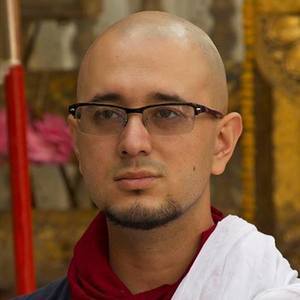 Dungse Jampal Norbu
Special guest
Dungse Jampal Norbu is the son and dharma heir of Dzigar Kongtrul Rinpoche. Rinpoche is the founder of Mangala Shri Bhuti and a lineage holder of the Dzogchen Longchen Nyingtik tradition. When Dungse Jampal was still an infant, Kyabje Dilgo Khyentse Rinpoche, Dzigar Kongtrul Rinpoche's root teacher, instructed Kongtrul Rinpoche to train Dungse la to uphold and continue Kongtrul Rinpoche's lineage. With life-long guidance from Kongtrul Rinpoche, particularly in traditional Buddhist shedra studies in India and the US, Dungse-la now teaches widely as well as engages in an annual 100-day long retreat at Longchen Jigme Samten Ling.
Dungse Jampal has lived and traveled extensively in Asia, but spent much of his youth in Colorado. If you were to ask Dungse la how long he has been studying the Buddhist path, he would say, "Since I was born." Under his father's wing he has received many teachings and transmissions, sometimes while the two were walking in the mountains of Crestone. Dungse la's anecdotal style and first-hand curiosity about how Buddhism relates to actual experience imbue his teaching with a fresh perspective, and reveal a natural wisdom and humor.
Dungse Jampal Norbu has been a guest on 1 episode.
January 29th, 2019 | 47 mins 32 secs

"[Meditation] can be a little unfamiliar and scary, but it's something that we all can do. We just lean into it. Lean into the openness. What is it like to just be free? I mean, think of when you graduated college for instance—you'd been studying your whole life—filling your time with acceptance essays or homework or a thesis or something like that, and then you come out the other end of the education curriculum. And suddenly there's all this room. It's like, what do I do? And society says get a job. But for a brief moment when we graduate—it's like what's all this space? What's going on here? It's a little like that."