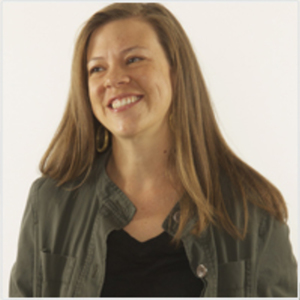 J'Lyn Chapman
Special guest
Assistant Professor | Core Candidate | Director, MFA in Creative Writing Core Faculty
PhD in Literature, University of Denver
MFA in English, University of Central Florida
BA in English, Colorado Christian University
Naropa attracts curious and innovative thinkers, who are especially concerned with improving both themselves and their communities. My most satisfying teaching experiences have occurred in the Naropa classroom, where, as a faculty member, I also have the freedom, even the expectation, to experiment, question, and challenge. All of this occurs within an atmosphere that assumes that an academic education coincides with a growing self- and other-awareness.
J'Lyn Chapman has been a guest on 1 episode.
July 30th, 2018 | 29 mins 32 secs

creative writing mfa, jack kerouac school

Sometimes we take for granted that text is an image–the letters are images–and there are some writers who are very conscious of that. When we're reading a book we take for granted that the text on the page is an image, and the focus of the book is what the text is communicating. Spend some time thinking about text as an image, like Rachel Blau DuPlessis's work. Rachel is a poet and a critic who also does collage poems. Poems that are made from collage, and they really emphasize text.