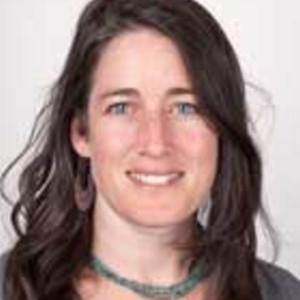 Miki Fire
Special guest
Michal (Miki) Fire, Psy.D. Fire received her Doctor of Psychology degree from the California Institute of Integral Studies and BA from McGill University. She brings over 15 years of experience as a professional wilderness guide, instructor for therapeutic wilderness programs, and educator in the Himalayas and United States. She maintains a private practice as a Clinical Psychologist as well as consults to outdoor/experiential organizations on mental health issues. She has published and presented at the Science and Nonduality Conference, to the Board of Trustees at CIIS, as well as The Evolutionary Epic conference on topics including ecopsychology, spiritual emergence/y, and the felt experience of nondual consciousness. She teaches in Naropa's Mindfulness-Based Transpersonal Counseling Psychology and Transpersonal Wilderness Therapy programs.
Miki Fire has been a guest on 1 episode.
July 1st, 2019 | 46 mins 47 secs

buddhism, college, contemplative, david devine, education, environment, environmental justice, higher education, miki fire, mindful, mindfulness, naropa, naropa university, therapy, transpersonal, transpersonal wilderness therapy, university, wild life, wilderness, wilderness therapy

"I do think here at Naropa specifically we do have a transpersonal orientation, a transpersonal lens that we then incorporate into all of our classes. So, the contemplative education piece is very much interwoven in what we do in the field. And so, we incorporate contemplative practices, we talk about how nature based experiences themselves can be forms of contemplative practice and inquiry. We also do introduce the transpersonal model. So how do we work with those kinds of experiences that the transpersonal orientation has really taken in and not pathologized. And being in the outdoors for many people, depending on the context, also can be quite evocative of experiences that do not fit cleanly into our usual psychological frameworks or when they are they're often pathologized."