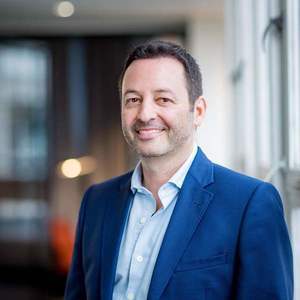 Rick Snyder
Special guest
Rick is the founder and CEO of Invisible Edge™, an international consulting firm that builds high-performance environments in major, mid-size, and emerging businesses. He leads the Invisible Edge coaches in training companies and teams to build intuitive skills and translate them into business plans and company cultures that result in more effective communication, engagement, profitability, and innovative success. His breakthrough strategies based on his upcoming book, Decisive Intuition, have been implemented by executives and businesses in Europe, Canada, Asia, Africa, and America. Rick graduated from the TCP program in '03 and has previously worked in the health-care, tourism and travel, and training spaces. He has launched four businesses and lives and travels extensively between San Francisco and London for work and leisure, and to help people access their intuitive skills for decision-making on a global scale. For more information on live presentations, trainings, and virtual learning programs for youn and your teams, please consult www.Invisible-EdgeLLC.com.
Rick Snyder has been a guest on 1 episode.
April 15th, 2019 | 49 mins 48 secs

buddhism, buddhist, business, college, compassion, contemplative, david devine, decisive intuition, education, higher education, intuition, mindful, mindful u, mindfulness, naropa, naropa university, rick snyder, smart business, university

"Emotional intelligence has completely revolutionized our lives and our business space. And because that's there there's now this foundation around intuitive intelligence. So, this is the next nuance that I'm really passionate to bring in, is that emotional intelligence is foundational and key. But it's not the whole story of how we discern information and how we navigate the world, even though emotions are supercritical and a big part of that. Intuitive intelligence also weaves in a greater, wider array of data information that we have to be able to learn to discern. So, it's even a little more refined in some ways. So that's what I'm really excited about is bringing this next wave to the business base and then also beyond that too. So that people give themselves more permission to trust themselves on a fundamental level. And bring their empowerment and their gifts forward without apology."