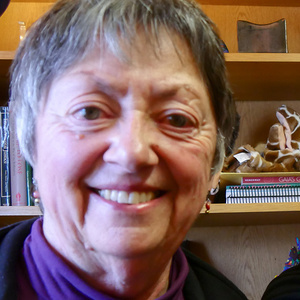 Sherry Ellms
Special guest
Vice-President, Board of Directors, Greenwood Wildlife Rehabilitation Center
Faculty Grant - investigate impact of climate change and oil extraction on indigenous cultures of Ecuador
Faculty Grant - Investigate elephant sanctuaries in Thailand
I am passionate about diminishing wildlife from poaching and loss of habitat and am exploring places and people who are engaged in mitigating this.
Sherry Ellms has been a guest on 1 episode.
December 10th, 2018 | 34 mins 9 secs

environmental studies, ma resilient leadership

How are we defining the self? Are we all getting into the real depths of the lie that we are separate, that we're separate entities? Sherry Ellms' students get to explore that separateness and realize that we've always been part of Earth. Consider this analogy: if you cut off my arms I will live. If you cut off my legs I will live. But, if you cut off my air, I will die. How can one say that my limbs are more a part of me than the air? We really are completely interdependent with all of life, and with all of Earth. If we have an enlightened sense of self; if it's an ecological self, then taking care of the earth is like enlightened self-interest. It's not being selfish, because we are connected with everything.