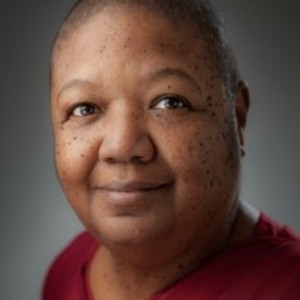 Venerable Dr. Pannavati
Special guest
Ven. Dr. Pannavati, a former Christian pastor, is co-founder and co-Abbot of Embracing-Simplicity Hermitage and Co-Director of Heartwood Refuge, a new intentional community, and residential retreat and conference center in Hendersonville, NC. She is president of the Treasure Human Life Foundation. A black, female Buddhist monk ordained in the Theravada and Chan traditions, she remains a disciple of Great Master Kuang Seng, continues Vajrayana empowerments and teachings with beloved Rinpoche Zhaxi Zhouma and received transmission from Roshi Bernie Glassman of Zen Peacemaker. Pannavati is both contemplative and empowered for compassionate service. She conducts retreats nationally at over 50 centers and churches each year sharing living truths that are deep, yet apprehendable. She advises the cultivation of both wisdom and compassionate action. She believes is it fine to sit in temples and meditate and pray when things are good; when they are not, we are compelled to get off our pillows and do something. Let our actions line up with our intentions.
Venerable Dr. Pannavati has been a guest on 1 episode.
April 8th, 2019 | 53 mins 48 secs

awareness, buddhism, care, compassion, david devine, devine, fierce compassion, higher education, love, meditation, mindfulness, naropa, naropa university, practice, university, venerable pannavati

"Meditation is so important—particularly training and concentration. How to steady and fix the mind until conceptual thoughts fall away. We live so much in our conceptualizing nature that we can't imagine life without that. But when you start doing this practice, you find out that you can conceptualize, and you cannot. So, learning how to drop into that stillness, as the Buddha calls it, until you come to the absolute stilling of all thought. We think well then, there's nothing. Yes, there is something beyond that, you could never see it before because you were caught in the cycle of conceptualizing. But the other side that the Buddha calls meditation—a pleasant, abiding here and now, touching kind of contentment and peace that the world didn't give you. So, the world can't take it away. But what he called practice was something entirely different. We just need to do more practice, and the practice is not to sit on the pillow. Sitting on a pillow is sitting on a pillow. But to practice is how we handle ourselves in every moment of our waking day—when one is accosting you, taking what is yours and what is criticizing you."