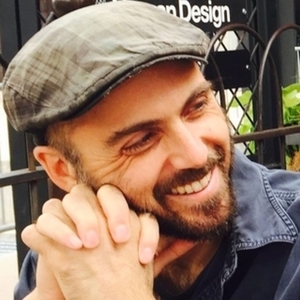 Zvi Ish-Shalom
Special guest
Founder and Guiding Teacher of The Kedumah Institute, a contemporary spiritual school and training program, Ish-Shalom says: "One thing I love about Naropa is that our faculty and students are on the journey of discovery together, which creates a potent crucible for personal transformation. We are not primarily interested in accumulating conventional data; rather, we are curious about what is fundamentally real. This makes for a sacred community of explorers, challenging each other to go beyond the limits of familiar experience."
Zvi Ish-Shalom has been a guest on 1 episode.
August 27th, 2018 | 35 mins 44 secs

judaism, kedumah, mysticism, orthodox

Traditionally, Judaism is practiced by way of rituals. This includes actual ritualistic practices that involve ritual objects, but it also includes ritualistic prayer, as well as ritualistic forms of study, such as studying Torah in a certain way. My personal practice has shifted from one that is centered around ritual to one that is more about integrating the direct experience of presence, or of divinity, or of reality into everyday life. The rituals' original function was to facilitate that kind of a process, but there are more accessible ways for many people in our culture to access an embodied condition of presence in everyday life. There are ways that do not require people to engage in these complicated and inaccessible rituals that are relevant for someone in an Orthodox community, but not very relevant for 99 percent of the planet. For me, Kedumah represents a way to transmit the essence – the Primordial spirit of Judaism – into a paradigm that is accessible for anybody, really, originating from any tradition, anywhere, or from no tradition at all.