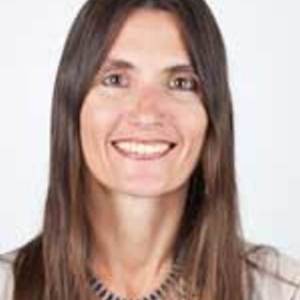 Charlotte Rotterdam
Special guest
Charlotte Rotterdam is the Director of Naropa University's Center for the Advancement of Contemplative Education (CACE). Beginning in 1995, she served as Program and Managing Director of Naropa's School for Extended Studies for ten years; most recently she directed the University's 40th Anniversary, which included the Radical Compassion Symposium and the inauguration of the Francisco Varela Lecture Series on Science & Mindfulness. She was Program Director at Shambhala Mountain Center and Executive Director and Board President of Tara Mandala Buddhist Retreat Center, where she is also an authorized teacher. An Instructor at Naropa, she has taught in the Religious Studies department and continues to teach the Contemplative Learning Seminar in the Core College. Charlotte received her Masters in Theological Studies from Harvard Divinity School. Her essays on the intersection of spiritual practice and motherhood have been published in Mandala and in an anthology, Fearless Nest.
Charlotte Rotterdam has been a guest on 1 episode.
February 17th, 2020 | 47 mins 38 secs

charlotte rotterdam, college, contemplative, contemplative education, courage, david devine, education, higher education, meditation, mindful, mindfulness, naropa, naropa university, university

"Absolutely. You know we might have an idea about something, but then when you begin to express it from a creative place it's almost like you have to feel into it. If I want to write a poem about sadness it's not just about my ideas about sadness. At some point as I'm writing I need to stop and feel into what does sadness feel like? And then I might even think about a very specific situation in my life that brings up sadness. And then what arises from that place as a poem is coming from a non-conceptual place. Non-conceptual knowing and yet I've expressed something and I might even express it in words like with a poem. So, what we're trying to do in contemplative education is to bring both of those together. So, it's not in spite of conceptual knowing -- concepts are great, thinking is great -- but that there are other ways of knowing that are equally important and maybe if we bring them all together then there's a richness of knowing that begins to emerge."